The CYBER 1 (Nasdaq:CYB1, OTCQX:CYBNY) group delivers managed services and technology licenses to enhance client protection against unwanted intrusions. It also provides enhanced cyber resilience and prevents various forms of information theft. A leading supplier of enterprise cyber security solutions with operations in Europe, Africa and the Middle East, CYBER 1 is today announcing a new exciting partnership in the maritime sector with Templar Executives. The agreement with Templar allows both parties to join forces to offer a full suite of cyber security solutions to the market as well as GCHQ Certified training courses to our customers.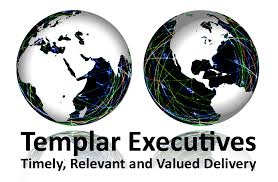 Templar Executives is an award winning, international Cyber Security services and solutions company operating at the highest levels as a global trusted advisor to governments, multi-national organisations and SMEs. The Templar Cyber Academy has a world-class track record of delivering GCHQ certified cybersecurity training and education to audiences ranging from Board-level executives to front-line operational staff. The GCHQ certification for the Maritime e-Learning reflects the quality of training content being delivered.
With the upcoming 2021 International Maritime Organisation (IMO) standard fast approaching now, this essential Cyber Security awareness training is specifically tailored for the Maritime industry and is uniquely certified by both GCHQ and ClassNK; it provides interactive and pragmatic guidance to upskill staff and crew on board on how to understand cyber risks and best practice on how to protect themselves and their organisations at sea and on land.
Nick Viney, CYBER 1 Group CEO, commented "CYBER 1 is very pleased to announce today a new teaming partnership agreement with Templar Executives. The combined new offering will enable CYBER 1 alongside Templar Executives to bring more sophisticated and comprehensive vertical-specific cyber products to the maritime market. The timing and importance of our existing IT and OT industry solutions, as well as Templar's GCHQ certified training and MCERT capability, will allow the maritime sector to increase their cyber resilience ahead of the International Maritime Organisation (IMO) regulation changes in 2021."
"Templar Executives has long been an advocate of advancing cyber awareness and resilience within the maritime sector through industry collaboration", said Anu Khurmi, MD Global Services at Templar Executives, "We have been an expert contributor to Bimco's Guidelines on Cyber Security and are a founder member of the International Maritime Cyber Centre of Excellence (IMCCE) encompassing the Maritime Cyber Emergency Response team (MCERT), and the Templar Cyber Maritime Academy (T-CAM). Our partnership with CYBER 1 is an exciting opportunity to leverage complementary capabilities that will upskill employees and provide cyber safety best practices during a time of unprecedented change in a sector that is increasingly dependent on digitalisation for its future."
This also builds on the recent announcement between CYBER 1 and Armada Maritime (here), adding to CYBER 1's overall portfolio available to the Greek and Cypriot markets and potentially more countries in the future.
With Templar Executives' and CYBER 1's current maritime offerings in Education, Information Technology (IT) and Operational Technology (OT) on-board vessels and associated onshore critical infrastructure including Incident Response, the agreement enhances both CYBER 1 and Templar Executives presence in the maritime cyber security market.
CYBER
1 40 Bank Street
Canary Wharf
London
E14 5AB +44 (0) 203 059 7857
Templar Executives
Templar Cyber Academy for Maritime (T-CAM)
83 Victoria Street
London
SW1H 0HW
United Kingdom