Article written by Lucy Wilson
Today, the online world is growing exponentially, making securing data arguably the most important task for companies with an online presence. More and more data is being processed and stored online, with extremely complex IT infrastructure systems spread across often numerous hybrid networks. In addition, there has been a vast increase in the use of cloud connectivity, allowing users to access data from anywhere around the world and from any device. As data continues to innovate in this way, so too must the security surrounding it. Traditional means of data protection are becoming inadequate in catering for this growing market.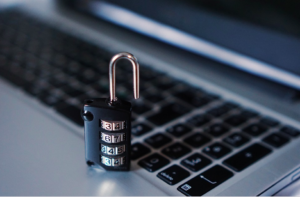 As the volume of data being processed online increases, so too does the threat of data breaches. With the General Data Protection Regulation (GDPR), having come into force across the EU in May 2018, companies may face fines of up to 4% of annual turnover, in the event of a breach, as well as legal requirement to disclose a data breach on their system. Such requirements, therefore, risk significant reputational damage, as well as increasing financial implications. This article will evaluate not only the need, now more than ever, for services such as Data Loss Prevention (DLP), but how CYBER1, with its experience as a trusted provider of cyber security products and services to financial institution, leading motorsport racing organisations and many more, is the right Cyber Security platform to find the products best tailored for your data network.
DLP encompasses a set of tools specifically designed to address data related threats through monitoring, filtering and blocking potential breaches to this sensitive network. With the notably upward trend in large-scale data breaches, a good DLP framework needs to be in place. Current protection plans need to evolve to include managed services, cloud functionality and advanced threat protection and must not only focus on updating technology, but also on mitigating business risk as much as possible. These pressures will inevitably lead to both financial and time strain on existing in-house IT operations, added to by the constant pressure to keep up with the evolving threat potentials of the cyber world. A DLP framework needs secure management and formal documented processes, requiring additional investment in human resources for its execution. This has implications for major operational and cost burdens, as well as creating new risk exposure, all of which could be detrimental to many businesses.
While many companies may feel that compliance with existing regulations such as NIST and ISO 27001 is enough to protect them from data breaches and its associated fallout, it is nevertheless apparent, following several significant recent cyber security failures, this is no longer enough.
It is here that CYBER1 is able to assist companies to offload both their financial and operational burdens, and also ensuring that companies are provided with tailored, effective protection plans to predict, secure and mitigate against the growing threat of data breaches.
The DLP market is very mature and an increasing number of vendors are adding innovative capabilities to try to keep up with today's exponentially growing online presence. However, the increased complexity of such cloud networks, brings with it more specific needs of a security system, tailored for each individual network. It is here that CYBER1 can provide world-leading expertise via its network of not only leading third-party solution providers of cyber security, but additionally offer connections with niche and visionary vendors to provide access to a security solution that best fits companies' individual systems. The complexity of today's data networks means that there is no one solution adequate to protect against all potential cyber security threats. However, by engaging CYBER1, companies can be confident that the best and most appropriate systems are in place, ensuring maximum protection for businesses, whilst minimising the pressure to constantly evolve to keep up with the ever-changing sources of threat.
It is predicted that by 2022, 60% of large enterprises will use a Cloud Access Security Broker (CASB), up from less than 20% today. CYBER1, through its extensive network and expertise, will be able to provide access to these CASBs to ensure that the most appropriate and tailored products are in place that minimise the potential of cyber threats, and provide you and your customers the confidence that their data is securely protected.

To learn more about how CYBER1, with its world leading strategic approach, technical team and advanced network of over 90 Cyber security vendors is best placed to support your business's Cyber security journey, contact us at info@cyber1.com.